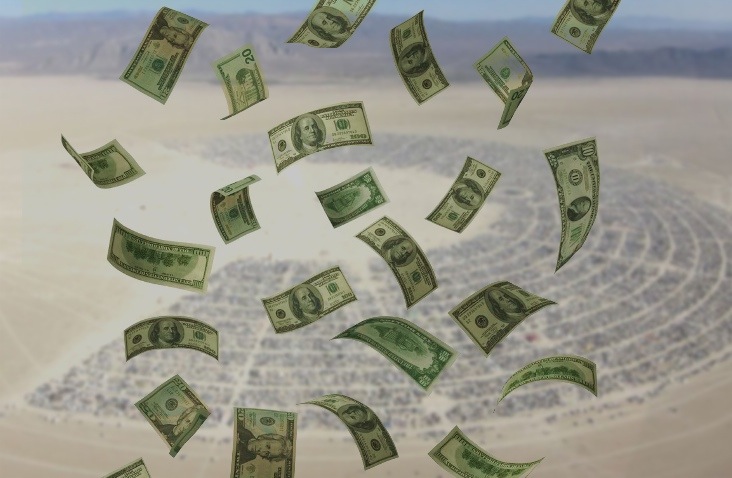 In a bizarre move that further positions it to become the next Myspace, Facebook is acquiring yet another social networking site with a loyal following. It was announced today that the internet giant is buying BurnerMap. The app, described on AngelList as "Google Maps for Sparkle Ponies," currently helps about half of all Burning Man attendees find where their friends are camping.
BurnerMap nemesis Crankydust, founder of the Association of Burners for Burning Burner Map (ABBBM) was mildly disappointed with the purchase. "Decomidi-fuckin-fication folks!  What's next? An ad shoot for Krug?  Coffee sales in center camp? No sex allowed in tents!? Some flaming pumpkin seed monster/lemonade stand 'art piece'? This event has gone to hell!"
While specifics of the purchase are being kept under wraps, it is rumored Facebook payed somewhere east southeast of $1 billion.  That's "b" as in "billion."
Facebook founder Mark Zuckerberg explained the reasons behind the acquisition.  "On their website they call Facebook 'The Zuckerborg'  with a funny picture of me as a Borg.  It makes me chuckle every time.  Plus, it was only a billion dollars. I figured, why not? I dropped that on a game of mini-golf over the weekend."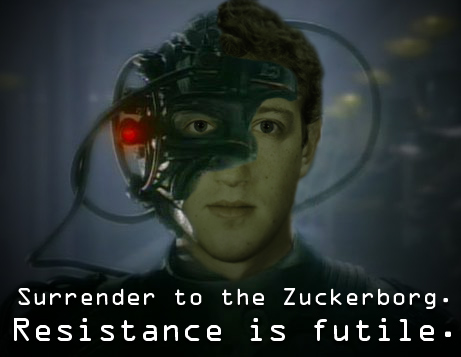 The four founders of the app (Morgasm, Little Spoon, Brandl and T. Dazzl) were surprisingly calm.
"Last night I had $134.36 in my checking account. I wake up this morning and there's $250 million," said Little Spoon. "But I still can't take more than $300 cash out of an ATM… what the fuck?!"
Brandl, found frantically looking for that round double valve flanged piece of PVC pipe for the flaming pumpkin seed monster/lemonade stand (you know the one) in a Lowes in Fernley, NV screamed, "I'll give you a million dollars if you help me find the damn thing . . . and some oven paint. No really, a million dollars. Yeah, I'm talking to you, Mr. Press Release Writer. Make yourself useful!"
T. Dazzl was found on a private jet in Reno applying 14k Gold glitter on the faces of people in his entourage. "We started BurnerMap to help people find their friends.  Now I'm rich, biatch!   Lets celebrate with a karaoke orgy. No, not the one we are having right now."
Zuckerberg says Facebook plans to expand BurnerMap to other festivals around the world.  First up will be The Gathering of the Juggalos in Illinois.  "If there is any group that has a harder time finding each other, it's fans of Insane Clown Posse."