Gerlach, NV –  Citing hard economic times and a desperate compulsion to anger and confuse Burners everywhere, Burning Man announced the American Alpine Hat Association of America (AAHAA) as its first 'Participatory Dusty MoneyBags' today.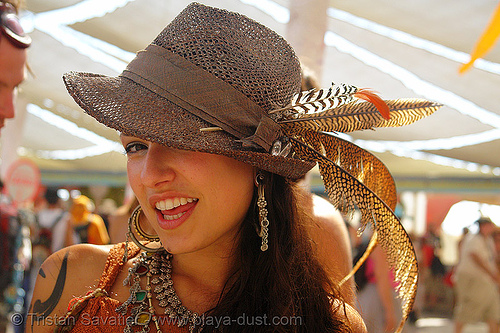 Known in the advertising and default world as a 'sponsor' AAHAA will be making a $10 million dollar donation to the non-profit Burning Man Project.  AAHAA says its mission is to make alpine hats the number one choice in hats by 2013.
Citing security concerns, an unnamed media representative for Burning Man  addressed the media during a conference call announcing the decision.
"We know this will be controversial with Burners," said the media rep.  through the fuzz of voice masking software before hanging up.
A press release sent out minutes later claims the $10 million dollar sponsorship deal will be used for some great causes.
"Keeping ticket available and prices down"

'West Oakland Lungs for the Young':  All of those big Burning Man art projects built in west oakland warehouses involve a lot of ketamine and industrial waste. 100 local kids negatively affected by the interactive art pollution will receive Iron Lungs autographed by a prominent Burning Man artist.

DJ Pinch's 'Dubstep for Dumb Fucks' Project to spread dubstep to rural, country music loving areas of America in the hopes of finding America's first dubstep DJ to win a Country Music Award.

Hazardous Haberdashery – An art project of Occupy Burners. Hats, clothes and cheap, fashion accessories belong to poor people will be stolen, taken to Burning Man and Burned by hippies dressed up as bankers to demonstrate the scorn America's 1% have for poor Americans.
AAHAA, America's second largest alpine hat trade group said the decision to become Burning Man's first Participatory Dusty MoneyBags' wasn't an easy one.
"We at American Alpine Hat Association of America (AAHAA) have been looking to expand our market share of scalps for some time.  After a dozen focus groups and intensive market research we found alpine hats were most closely related to two groups:
a) Retired Bavarian World War Two Veterans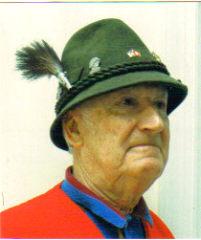 b) Dubstep Dancing Burners.
While the American public holds serious negative associations with both groups we decided to embrace the future.  And that future is dubstup and Burning Man."
In exchange for the $10 million dollars AAHAA will get:
Advertising banner on the BurningMan.com website
Signs on the entrance to Burning Man will be in the shape of alpine hats
Birthday Cake art car to be re-shaped into an alpine hat
Distrikt will have an alpine hat happy hour every day from Wednesday on
Kostume Kult will be distributing 5,000 alpine hats nobody else in America wanted.